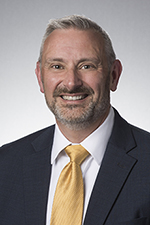 Kevin Kaplan
Vice President of Marketing and Technology
(520) 918-3874
Kevin Kaplan is the Vice President of Marketing and Technology at Long Realty Company, southern Arizona's leading real estate company. Long Realty Company is a Berkshire Hathaway affiliate and a wholly-owned subsidiary of HomeServices of America, Inc.
Since joining Long Realty in 2008, Kevin has been recognized as an industry leader and innovator. His accomplishments include introducing one of the first social enterprise systems in real estate, combining marketing and technology functions into one integrated department, creating a local content ecosystem, bridging vendor technologies and developing community focused branding campaigns, such as the Why I Love Arizona photo contest. In 2012 Long Realty Company was recognized as the Most Innovative Brokerage by Leading Real Estate Companies of the World.
Prior to joining Long Realty Company, Kevin was Vice President of Marketing and Business Development for ForeclosureRadar.com, Senior Vice President for Century 21 M&M and Associates, and Director of Marketing for both Century 21 Real Estate Corporation and Cendant Corporation. Kevin sits on the Strategic Technology Advisory Group for The Realty Alliance, the Technology Advisory Committee for Leading Real Estate Companies of the World and is a newly appointed Board Director for TARMLS in 2013.